BPE1* Qualification for Steve Batchelor
08/05/2022
Congratulations to Steve for achieving his BPE1* Qualification.
WCPF 2022 Members Exhibition
03/05/2022
Club successes for Jane, Sue, Jen, Trish & Bob from the WCPF 2022 Members Exhibition. A total of 23 acceptances, with Sue, Jane, Jen and Bob receiving certificates. Jane & Sue were on hand to pick up the certificates at The Bovey Tracey Golf Club. Well done to all.
Andy Francis gets his BPE1* award.
06/07/2021
Congratulation to Andy Francis who achieved his BPE1* award - 25 accepted images into the BPE exhibitions salons.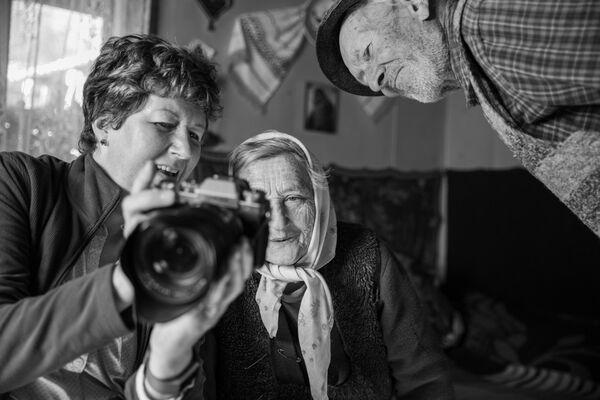 Judy Ford Awarded RPS Joan Wakelin Bursary 2020
30/12/2020
Well Done Judy
The essay subject is: The women of the last remaining peasant communities in rural Romania.
In the remote mountains of Northern Romania, a dwindling population of peasant communities maintains a way of life that has changed little for centuries. Many of the older women in these communities have experienced unimaginable life events, some of their life stories are heartbreaking and most live in isolation from their families. On an initial visit in October 2019 I visited several of these women and found that they have a captivating essence that inspires and fascinates me. They are strong working women who live a simple, frugal life in difficult conditions. They survive against the odds and maintain a positive attitude, showing a generosity of spirit that is rare to find in our society.
The bursary project will allow me to explore what makes this society work and what underpins the strength and resilience of the women that hold these communities together. The essay will look at women from three generations to reveal the differences and similarities in their values. By examining their experiences and their attitudes to life, I aim to establish whether there are lessons to learn from these women that have relevance to the challenges we face in our modern life.